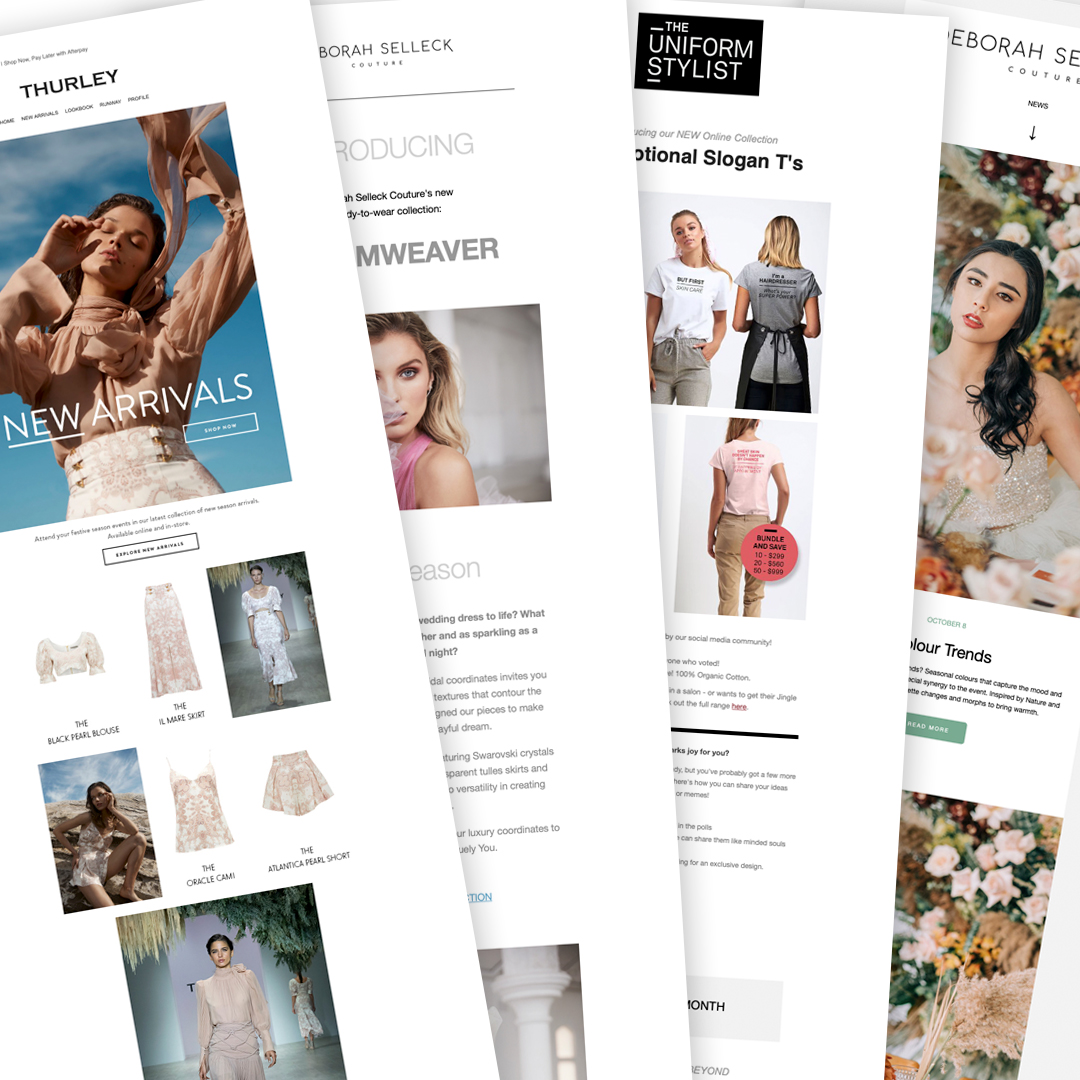 Are EDM's Still Worth Investing In and What Are They Being Used For?
Do you wonder this? Well yes they are.
According to OptInMonster the statistics are saying 'Yes'. Most people have an email account, it is one of the things they check many times within a day and even though social media has the possibility of getting in front of a large number of people, you often don't.
The more personalised the content the better but not everyone can afford such data collection and customisation.
I find clients use EDM's to engage clients through letting them know about new collections or services. Often the EDM is the only way clients will find this out as they are following so many people and brands on social media and don't check your website regularly for these types of things. Sales and special offers also feature well and being informative. Helping them to keep up to date with trends and information relating to the type of product you offer or service area you are in, keeps them interested.
Event announcements are also something my clients use EDM's for too. It's a great way to keep them posted in the lead up as well.
I find this interesting too – 'For the "Big 3" of social media (Facebook, Instagram, and Twitter), the engagement rate isn't even 0.6%. Compare that to email's average open rate of 22.86% and even its click-through rate of 3.71%'.
Read more on the OptinMonster article here.
"Tamara was an absolute dream to work with. Using her vast skills and experience she was able to improve all facets of our storyboard presentation and design processes. Producing style boards and individual garment design for the sports industry; our clients were impressed with the attention to detail and Tamara's ability to incorporate fashion elements into the uniforms."
Key Account Manager – Macron Sportswear
"Tamara plays a big part of our team at A Fitting Connection. No matter the type of design job we throw at Tamara she understands exactly want the clients wants and needs and hits a home run each time. Tamara's eye for design maybe her biggest strength but it's closely followed by her understanding on how to make the designs also functional. A Fitting Connection wouldn't be the same without her."

"Working with Tarmi on the rebranding of Deborah Selleck Couture has been a pleasure! From initial concept and overall feel of the website redesign Tarmi guided us with a sure hand in creating a beautiful website. Her knowledge of visual communication and sound technical skills were applied to the marketing images chosen for our Lookbook to create a cohesive style that conveys the luxury and fun of the brand. She is in touch with how images make you feel , she is a born storyteller!"